Discover TRS-RenTelco's comprehensive test solutions for Serial Design & Debug.
The next generation of serial interface standards is pushing the limits of today's compliance and debug tools. Designs are becoming increasingly intricate and bus speeds have increased to RF and Microwave frequencies introducing new test challenges. As these designs become more complex, test equipment needs can change rapidly. TRS-RenTelco works with a wide variety of test equipment manufacturers to ensure your ability to keep up with the pace of technology development.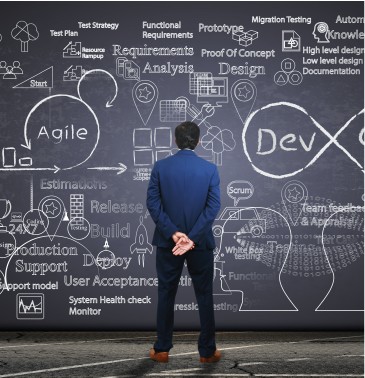 When you're innovating to a schedule, unexpected test requirements can result in significant delays. We carry the test solutions you need for PCIe G4/G5, DDR4, DDR5, MIPI, Open CAPI, Gen-Z, CCIX, USB 4.0, 400GE PAM4, HDMI 2.1, Displayport 1.4, Thunderbolt, and other digital interface standards. Our comprehensive equipment inventory includes Oscilloscopes, Bit Error Rate Testers, Arbitrary Waveform Generators, Protocol Analyzers and Exercisers, Network Analyzers as well as the software needed to efficiently validate and debug your digital designs.
Getting the equipment you need to innovate, validate, implement, or troubleshoot can be difficult. Common challenges our customers face include budget constraints, procurement hurdles, fleet deficiencies, and internal silos.
Products
TRS-RenTelco offers test solutions at favorable terms with short- and long-term full-service leases, rentals, rent-to-buy options, and pre-owned equipment for sale.
How TRS-RenTelco Can Help
Our team of experts work with you to identify specific business challenges and determine how to leverage our unique capabilities to create financial and operational efficiencies for your business.
Strategic Acquisition
Data-driven procurement framework to quantify the need-state and expedite internal approval processes.
Custom In-House Financing
Flexible programs for cost-effective procurement to optimize your capital and operational budgets.
Fleet Management
Logistical and technical oversight to ensure you have what you need, when you need it.
Partner Resources
Serial Design & Debug OEM Partner Resources

Tektronix provides advanced, automated measurement solutions to optimize performance and accelerate time to market.
Tektronix SD&D

Rohde & Schwarz test solutions provide powerful tools for system verification, debugging, and compliance.
Rohde & Schwarz SD&D

Keysight's equipment solutions help optimize performance and accelerate speed to market of your digital designs.
Keysight SD&D
Industry Experts
Intel designs and manufactures motherboard chipsets, network interface controllers, and integrated circuits.
Intel SD&D

Qualcomm is a global company that designs and markets wireless communications products and services.
Qualcomm SD&D

Texas Instruments designs and fabricates semiconductors for manufacturers worldwide.
Texas SD&D
Why Choose Us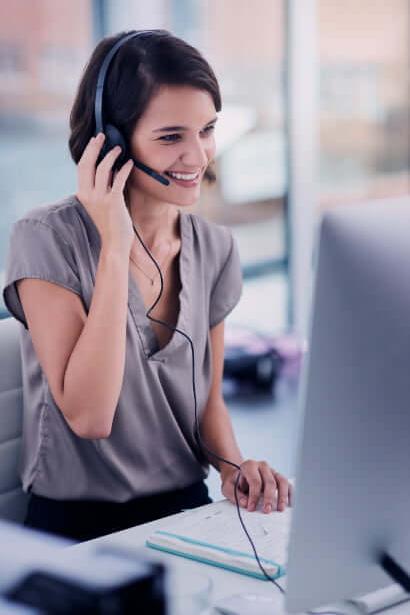 Customer Service Excellence
You always speak to a live person, no automated answering systems. We have the fastest response time in the industry.
Comprehensive Solutions
We offer flexible in-house financing solutions to rent, lease, or buy, and have over 5,000 calibrated models to choose from - with accessories included.
Accurate & Fast Fulfillment
We offer same-day shipping, next-day delivery with a 99.72% Equipment Quality Rating.
Reliable Expertise
We have been in business for 40 years with a strategic focus on the rental market. We are a top-tier partner to all major OEMs.
Thought Leadership
.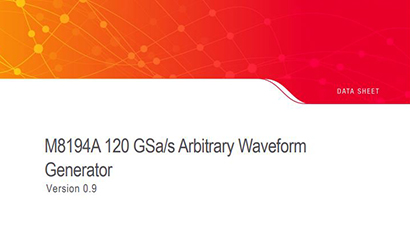 Keysight Technologies M8194A
400 G and 1 Terabit applications demand a new class of generators that provide high speed, precision and flexibility at the same time. The M8194A is the ideal solution to test different optical systems from discrete components like optical power amplifiers to more complex dual polarization systems like optical modulators or optical receivers.
.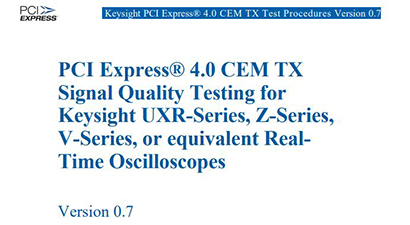 Keysight Technologies PCIe G4 TX Procedure
The PCI-SIG disclaims all warranties and liability for the use of this document and the information contained herein and assumes no responsibility for any errors that may appear in this document, nor does the PCI-SIG make a commitment to update the information contained herein.
.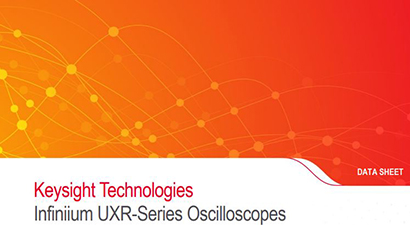 Keysight Technologies UXR
The Infiniium UXR is the first series of real-time oscilloscopes to offer ultra-high-performance acquisition with 10 bits of high-definition resolution.